Cranberry Campground
Establishment, campground, lodging and park at 135 Weir Road, Merigomish, NS B0K 1G0, Canada. Please contact Cranberry Campground using information below: address, phone, fax, email, opening hours, customer reviews, photos, directions and more.
Rating
4 /5
Based on 1 reviews
X
Photos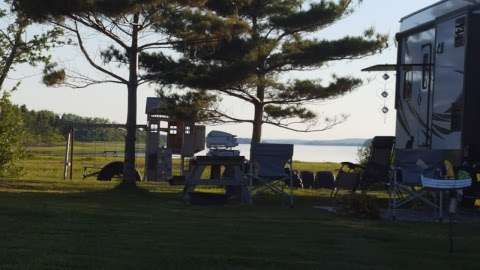 Reviews of Cranberry Campground
Nancy Mailman Added 2017-08-05

★ ★ ★ ★ ☆

We love going to Cranberry Campground because of the views and the beauty of the place, the large campsites and the great staff who are always trying to be helpful to campers. The manager assures us that they are doing their best to be a family oriented campground, and provides lots of weekend activities for families, especially children, to participate in. They have theme weekends which are popular, nice facilities for laundry and showers, and a great, clean salt water pool with easy access for anyone to enter. The only down side to our 3 day visit this summer was the torrential downpour (try playing bingo in a metal building with monsoon like rains beating down), but it did resolve the campfire ban - and the mosquitos which were particularly savage this year. We'll be back for sure!
Share this page
X
Additional actions
Today's weather in Merigomish
01:00
-25 ℃ 1003 hPa 87 % 11 m/s 04:00
-25 ℃ 1003 hPa 88 % 12 m/s 07:00
-26 ℃ 1004 hPa 88 % 13 m/s 10:00
-24 ℃ 1006 hPa 86 % 13 m/s 13:00
-19 ℃ 1005 hPa 86 % 14 m/s 16:00
-16 ℃ 1010 hPa 77 % 14 m/s 19:00
-15 ℃ 1017 hPa 70 % 14 m/s 22:00
-15 ℃ 1022 hPa 72 % 12 m/s